Here are my deals I got this week: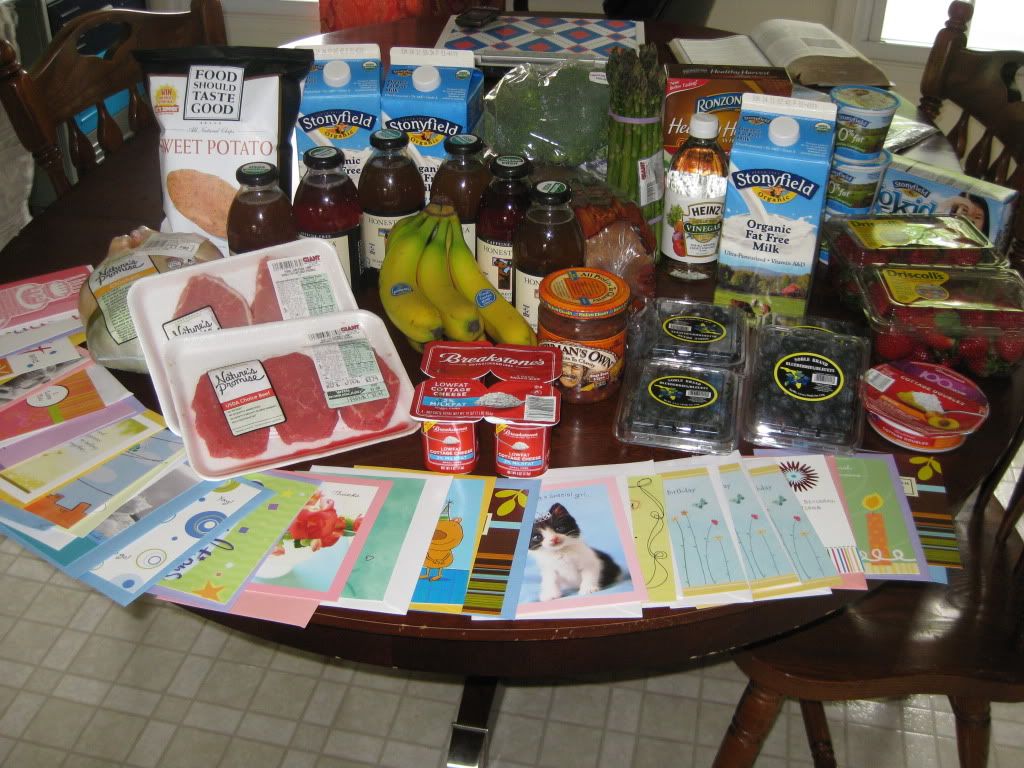 Martins
: All this was $37 thanks to the Hallmark moneymaker and a very patient cashier who let me split my order up into 7 $5ish transactions so I could use all my $5 coups.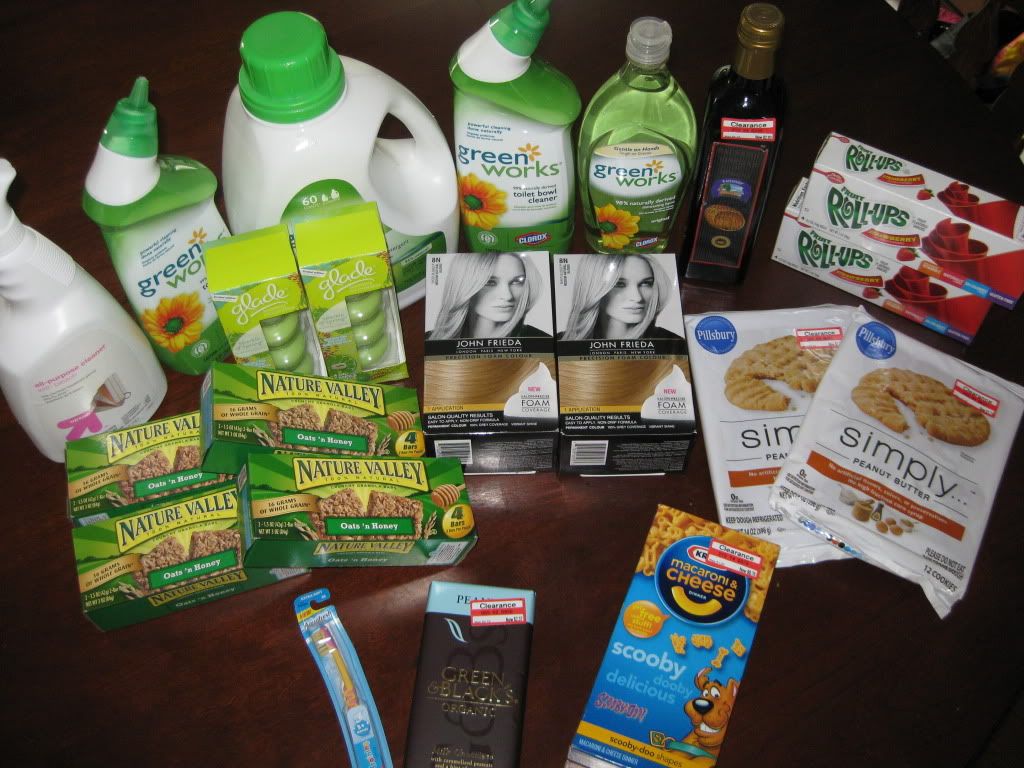 Target
: And at target I used coupons to stock up on some cleaning supplies. The dish soap was free with 3 greenworks purchases and since I had coupons expiring, it made it a pretty good deal. The hair dye was about 1.99 each since I only had 1 manuf coup from the paper (seriously considering a second subscription and my husband keeps encouraging it so we can get double the deals and give more away) All in all, this order was $24.
How did you do this week?
Holly